The following is a sampling of what is being released on Friday, April 9, 2021. It doesn't necessarily represent the entirety of what we are bringing in as things can sometimes change between when our pre-orders were placed and the time it comes to ship. Sometimes, things get delayed for a variety of reasons, which has been the case more often over the course of the last 12 months. Case in point … the Cheap Trick vinyl release that was scheduled for April 9 has been delayed until May 14.

I suspect that we are going to be seeing more of this throughout the coming year.
Vinyl Releases
---
Limited coke bottle green clear vinyl LP pressing. 2022 release. Positions has Grande primarily discussing themes of sex and romance. The album continues the R&B and trap-pop sound of it's predecessors, Sweetener (2018) and Thank U, Next (2019), while incorporating elements of hip hop, neo soul and funk. Guests vocals on the standard edition of the album are contributed by Doja Cat, the Weeknd and Ty Dolla Sign.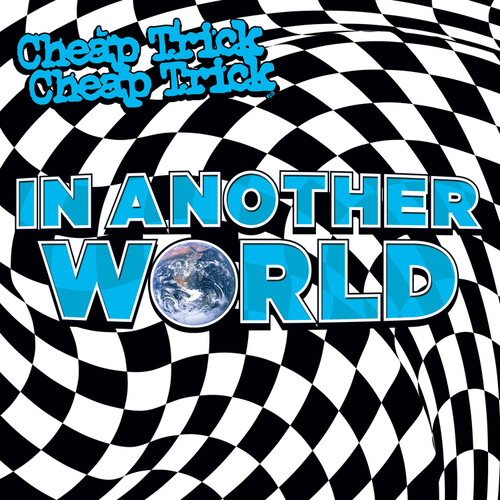 Postponed to May 14!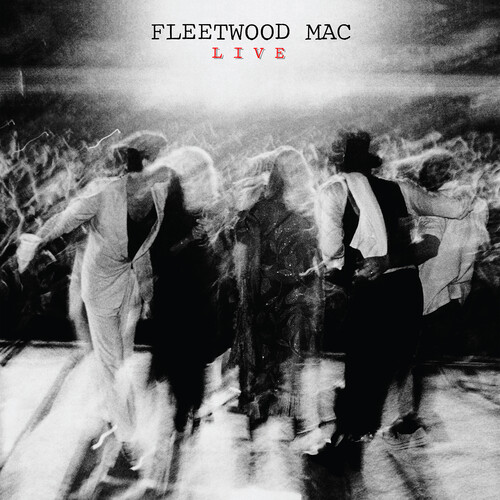 Super deluxe edition includes double vinyl LP pressing, three CDs, and one seven-inch vinyl single. Includes a newly remastered version of the classic double live album with more than an hour of unreleased live music, plus unreleased demos for "Fireflies" and "One More Night" on bonus 7-inch vinyl. The album features the timeless hits and fan favorites "Rhiannon," "Say You Love Me," "Over My Head" and "Landslide". The band has sold more than 100 million records worldwide, making them one of the best-selling bands of all time. In 1998, selected members of Fleetwood Mac were inducted into the Rock and Roll Hall of Fame, and received the Brit Award for Outstanding Contribution to Music.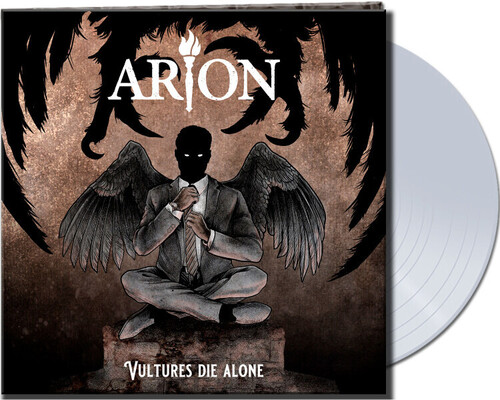 Even among the many talented bands of the melodic metal scene, Finland's Arion stand out due to their incredible musicianship and songwriting craft. This is a young and ambitious band taking things to the next level: melodic metal 2.0! It becomes obvious right away what kind of "heavyweight" "Vultures Die Alone" is: producer Matias Kupiainen (Stratovarius) and mixing engineer Adam "Nolly" Getgood (Periphery) did an amazing job in making the manifold talents of Arion shine. Also, the two featured artists play an important role on "Vultures Die Alone": On "Bloodline", the group is joined by Battle Beast vocalist Noora Louhimo while the melancholic track "In The Name Of Love" features Finnish modern rock band Cyan Kicks. In addition, "Vultures Die Alone" comes up with very heavy guitar riffs, energetic (lots of times fast-paced) songs, symphonic monumental tracks ("Break My Chains") and even a beautiful instrrumental. "Vultures Die Alone" is the exceptional album by a young band which already has the experience and quality to reign supreme.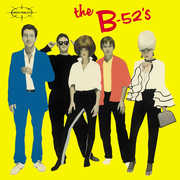 Vinyl LP pressing. The debut album from The B-52's. Contains the singles "Rock Lobster", "Planet Claire", and "Dance This Mess Around". The B-52s are an American new wave band, formed in Athens, Georgia in 1976. Rooted in new wave and 1960s rock and roll, the group later covered many genres ranging from post-punk to pop rock. The "guy vs. Gals" vocals of Schneider, Pierson, and Wilson, sometimes used in call and response style ("Strobe Light," "Private Idaho," and "Good Stuff"), are a trademark.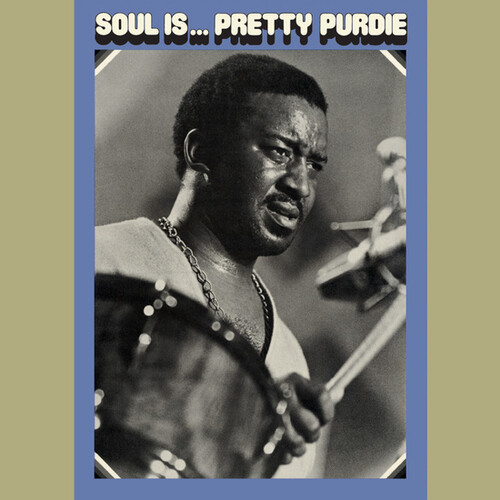 Limited clear vinyl LP pressing. Today, we are extremely proud to present you the official reissue of Mr. Purdie's long time out of print 1972 classic: Soul Is… Pretty Purdie. The album (featuring an all-star line up of guest musicians) is a fantastic mix of Purdie's own material and cover versions of classics by Aretha Franklin, Marvin Gaye and Bill Withers. The rhythm section, wah-wah guitars and growling horns constantly supply the funk for this uber funky jam while a probing bass and Pretty Purdie's trademark beat helps showcase his considerable talents on this career defining album. Purdie's rasping, world-weary vocal which is full of hurt and hope lifts the album up to unseen heights. Washes of dramatic Hammond organ, stabs of keyboards and pounding drums grab your attention. It's as if Pretty Purdie's all-stars are determined to surpass everything that's gone before. Melodic and joyous, you can't help lose yourself in a band at the top of their game.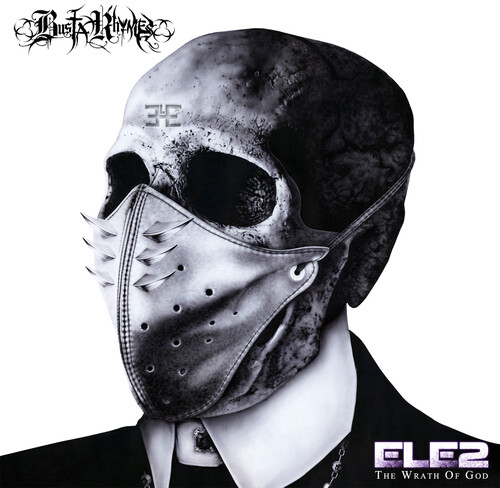 Double black and white colored vinyl LP pressing in gatefold package. As the first album from the legendary, Busta Rhymes in eleven years, Extinction Level Event 2: The Wrath of God, Rhymes enlisted Chris Rock to tease the album announcement. The art, done by world renowned contemporary artist, Chanelle Rose. Extinction Level Event 2: The Wrath of God marks Rhymes' return with his star-studded follow up to the seminal 1998 three-time Grammy nominated, RIAA Certified Platinum album E.L.E. (Extinction Level Event): The Final World Front.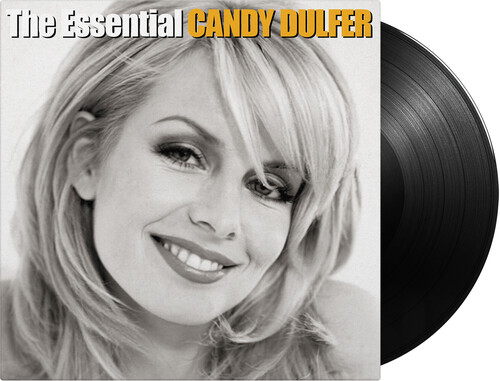 Double 180gm vinyl LP pressing. Includes insert. The Essential contains an overview of all the fantastic songs Candy Dulfer recorded both solo as in collaboration with other musicians. This 17 tracks double LP includes famous songs like "Sax-a-Go-Go", "Lily Was Here", and "Saxuality".
Be prepared for some kick-ass dirty Rock'n Roll – El Pistolero – A bunch of Rock'n Roll animals, dirty, loud and mean, on their way to give the world what it needs: A Hardrock bastard child of MOTÖRHEAD and AIRBOURN. Founded back in 2012, the five Hard'n Heavy Rockers from Germany recorded four demos and one EP (unreleased), which paved the way to appear in numerous shows in Germany. In May 2019, the band was joined by new front man Alex 'Nighty' Blochmann and in November 2019 by new guitarist Chris Kaczynski. They replaced singer/guitarist and founding member Christoph Grünewald. In summer 2020 they attracted attention from Carsten Schulz, the former singer of DOMAIN and EVIDENCE ONE and booking agent from numerous bands. He brought them together with producer Rolf Munkes (EMPIRE, CREMATORY), who remixed and mastered the already recorded album at Empire Studios. Carsten helped out with some outstanding backing vocals. He also connected the outlaws with their now record company METALAPOLIS RECORDS. 'MEXICAN STANDOFF' is a combination of reworked songs from the previous formation and seven brand new songs from the now 'Five Bullets'. It delivers dirty, straightforward Hard Rock à la MOTÖRHEAD, ROSE TATTOO, AC/DC and AIRBOURNE, typical for the Pistoleros, whereby the very own character remains present and unmistakable.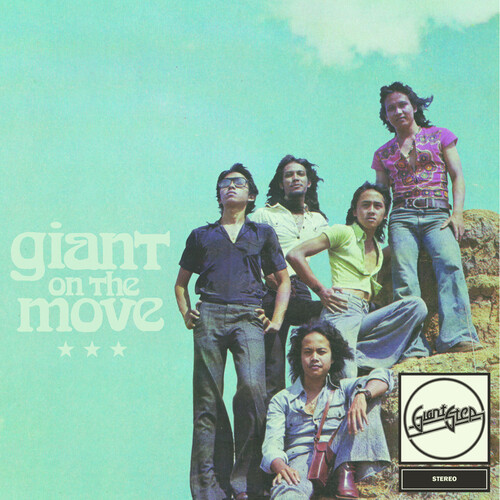 Giant Step's 'Giant On The Move' was released independently on both LP and cassette in 1976. Original vinyl copies were limited to just 4 songs, resulting in more than half the album being omitted from the LP edition.A progressive rock offering, Giant Step's second album demonstrated the true potential of the group and cemented their place in Indonesia's rock history. Lead singer and legendary rocker Benny Soebardja once again connects with British songwriter Bob Dook to deliver incredible lyrics over top of organs, keyboards and guitars. For fans of Shark Move & Benny Soebardja.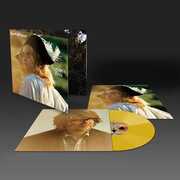 Limited yellow colored vinyl LP pressing. Seventh Tree is the fourth studio album by English electronic music duo Goldfrapp. It was released on 22 February 2008 by Mute Records. It was named after a dream Alison Goldfrapp had about a "very large tree". Taking inspiration from paganism and surreal English children's books, Goldfrapp described the album as a "sensual counterpoint to the glitterball glamour of Supernature", their previous studio album from 2005.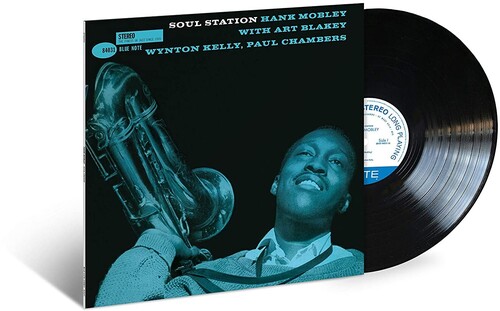 Limited 180gm vinyl LP pressing. On February 7, 1960, tenor saxophonist Hank Mobley with pianist Wynton Kelly, bassist Paul Chambers, and drummer Art Blakey, laid down what would become his masterpiece: Soul Station. The crystalline six-song set was a showcase for Mobley's lyrical flow from the breezy opening take on Irving Berlin's "Remember" through bluesy originals like "Dig Dis", & the swinging up-tempo number "Split Feelin's." Soul Station endures as a jazz classic for the ages.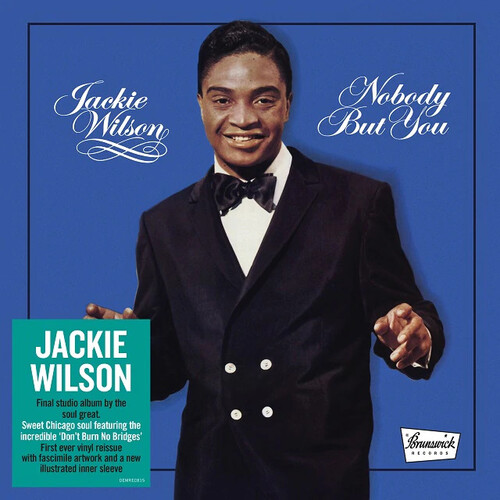 Vinyl LP pressing. From the mid-'50s through to the early '70s, Jackie Wilson was a consistent hit-maker and master showman, known as one of the most dynamic singers in American R&B. Jackie Wilson has a dazzling record of 54 US Hot 100 and 49 R&B singles chart entries. 'Nobody But You' is the final studio album by the soul great and is the first vinyl reissue of the 1976 album. Highlight includes 'Don't Burn No Bridges'.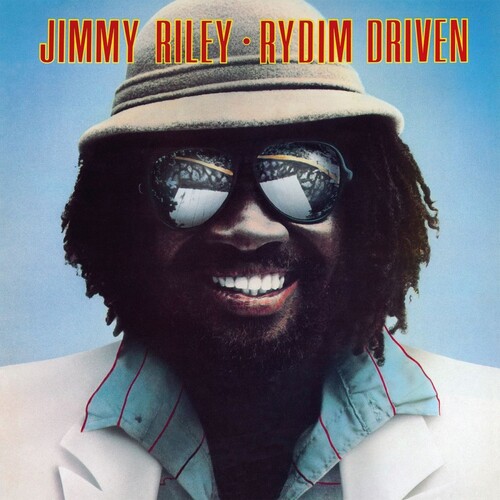 Limited 180gm vinyl LP pressing. Rydim Driven is the fifth studio album by Jamaican singer Jimmy Riley, produced by legendary production duo Sly Dunbar and Robbie Shakespeare. Way too often overlooked, this record features Riley's signature mix of reggae, ska and rocksteady.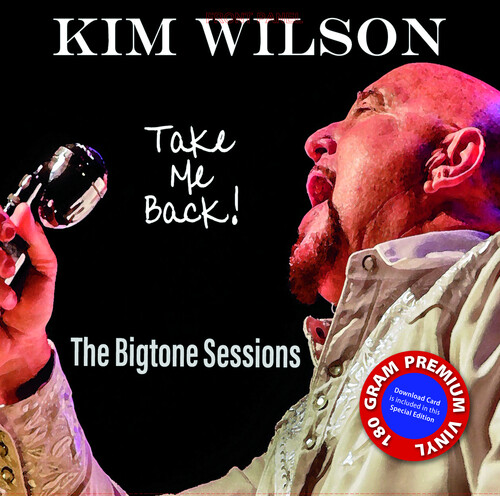 M.C. Records is proud to announce the 180 Gram vinyl release of Take Me Back by Kim Wilson. Special guests on include, Billy Flynn, Barrelhouse Chuck, Big Jon Atkinson, Rusty Zinn, and Kid Andersen. 14 right on tracks with some new Kim Wilson tunes and classics from Jimmy Rogers, Little Walter, and more. A digital download card is included.Take Me Back is deep, authentic, and filled with the gut-wrenching blues sounds Kim has made famous for over 40 years. Recorded live in the studio and in mono, Kim delivers the blues as his heroes did in the golden age of the genre in the 1950s. Kim and his all-star band muscle through14 tracks with some new Wilson songs and a mix of some great blues and R&B nuggets by the likes of Jimmy Rogers, Jimmy Nolan, Larry Williams, and more. Over the last 10 years, Kim has been the go-to harmonica man and has recorded sessions with legendary Rock musicians Eric Clapton, Peter Frampton, Mark Knopfler and Paul Simon to name a few. Take Me Back was recorded at Big Jon Atkinson's ultra-authentic Big Tone Studios.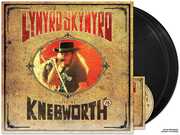 Lynyrd Skynyrd -"Live At Knebworth '76" On August 21, 1976, Lynyrd Skynyrd took the stage at Knebworth Park in England as part of a daylong festival. With Ronnie Van Zant on vocals & the Rossington/Collins/Gaines triple guitar attack, Lynyrd Skynyrd delivered an electric performance in front of a crowd estimated between 150, 000 & 200, 000, which has gone down as one of the band's greatest performances. Their entire performance from that day is here for you to witness the classic Lynyrd Skynyrd in all it's glory. Limited Edition 2LP+DVD.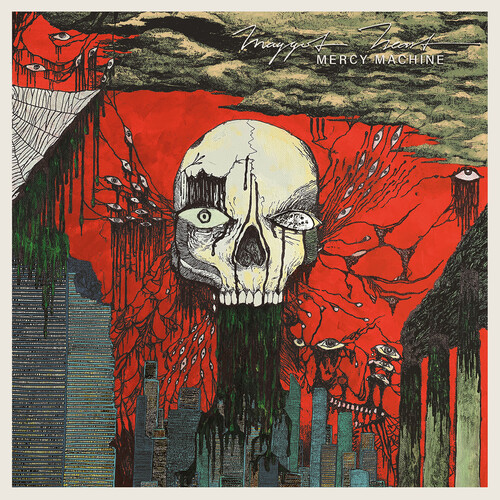 Maggot Heart from Berlin is one of the most talked about forces in rock underground today. The Swedish guitarist and songwriter Linnéa Olsson, based in Berlin since 2012, has earned her band a reputation with their extensive touring (alongside Earthless and Voivod among others), cross-over hard rock sound, and punk ethos. This album has been unanimously praised in the international music press The city as a throbbing organism is one of the fundamental themes of Maggot Heart, explored in several songs on City Girls (2017) and Dusk to Dusk (2018). On Mercy Machine (2020), the machinery of night runs on the steam of many bodies. Locked inside a prison of flesh the spirit will not soar, only in unity with the body can divine alchemy be achieved. Mercy Machine is a rock album about sex, death and the pursuit of freedom. This album was put together by Linnéa, long-time drumming partner Uno Bruniusson and bassist Olivia Airey (as well as on-and-off collaborator Gottfrid Åhman) at the end of 2019, and once again recorded in Stockholm, Sweden with award-winning producer Martin "Konie" Ehrencrona (Viagra Boys, In Solitude) in February 2020. It highlights Olsson's catchy, but strangely jarring songwriting in ten cutting tracks, swerving back and forth on the rock genre-spectrum. These songs contain a highly entertaining blend of urgency, bleakness and undeniable attitude which may or may not appeal to fans of Voivod, The Stooges and The Jesus Lizard.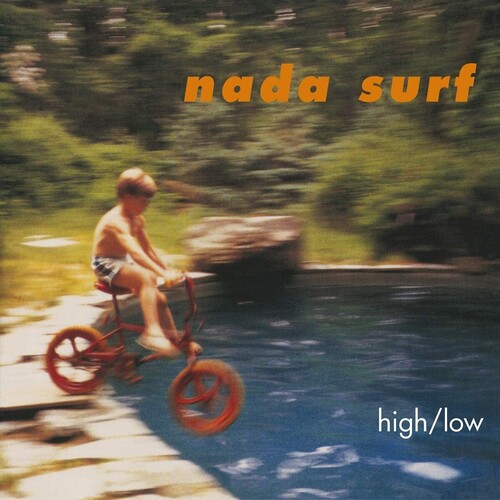 Limited 180gm gold colored vinyl LP pressing. Nada Surf are an American alternative rock band formed in the 1990s in New York. High/Low is their debut studio album, released in 1996 to positive reviews. It contains the smash hit single "Popular", which reached the top 10 in several countries and remains a classic song among fans of alternative music.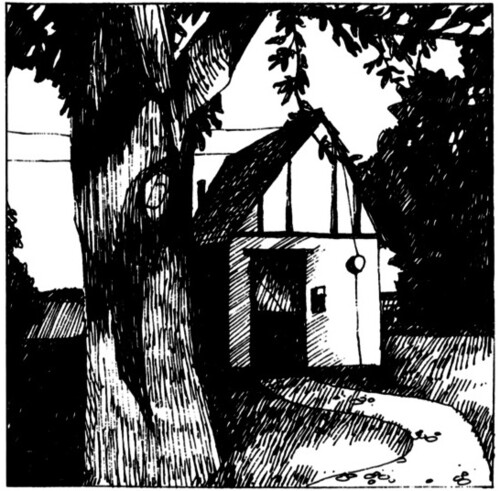 Back in 1975, singer-songwriter Naomi Lewis entered the studio to record her first album, Cottage Songs. The result was a beautiful album inspired by family, friends, got and nature. And also, an obscure secret is known by very few. Lewis' songs are equally inspired by popular music like The Beatles and Joni Mitchell as psychedelic sounds and her lyrics spill out as small diary entries, written as gift for one friend or another. Blending touchstones of soft rock, pop and dreamy singer-songwriters with Lewis' cherubic voice, her albums have been praised as pinnacles of the privately- issued folk movement of the 1970s.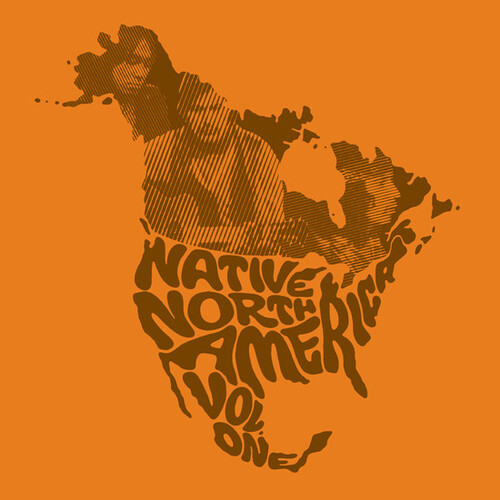 Largely unheard, criminally undocumented, but at their core, utterly revolutionary, the recordings of the diverse North American Aboriginal community will finally take their rightful place in our collective history in the form of Native _North America (Vol. 1): Aboriginal Folk, Rock, and Country 1966-1985_. An anthology of music that was once near-extinct and off-the-grid is now available for all to hear, in what is, without a doubt, Light In The Attic's most ambitious and historically significant project in the label's 12-year journey. Native North America (Vol. 1)_ features music from the Indigenous peoples of Canada and the northern United States, recorded in the turbulent decades between 1966 to 1985. It represents the fusion of shifting global popular culture and a reawakening of Aboriginal spirituality and expression. The majority of this material has been widely unavailable for decades, hindered by lack of distribution or industry support and by limited mass media coverage, until now. You'll hear Arctic garage rock from the Nunavik region of northern Quebec, melancholy Yup'ik folk from Alaska, and hushed country blues from the Wagmatcook First Nation reserve in Nova Scotia. You'll hear echoes of Neil Young, Velvet Underground, Leonard Cohen, Creedence Clearwater Revival, Johnny Cash, and more among the songs, but injected with Native consciousness, storytelling, poetry, history, and ceremony. The stories behind the music presented on _Native North America (Vol. 1)_ range from standard rock-and-roll dreams to transcendental epiphanies. They have been collected with love and respect by Vancouver-based record archaeologist and curator Kevin "Sipreano" Howes in a 15-year quest to unearth the history that falls between the notes of this unique music. Tirelessly, Howes scoured obscure, remote areas for the original vinyl recordings and the artists who made them, going so far as to send messages in Inuktitut over community radio airwaves in hopes that these lost cultural heroes would resurface. With cooperation and guidance from the artists, producers, family members, and behind the scenes players, _Native North America (Vol. 1)_ sheds real light on the painful struggles and deep traditions of the greater Indigenous community and the significance of it's music. The songs speak of joy and spirituality, but also tell of real tragedy and strife, like that of Algonquin/Mohawk artist Willy Mitchell, whose music career was sparked by a bullet to the head from the gun of a trigger-happy police officer, or those of Inuk singer-songwriter Willie Thrasher, who was robbed of his family and traditional Inuit culture by the residential school system. Considering the financially motivated destruction of our environment, the conservative political landscape, and corporate bottom-line dominance, it's bittersweet to report that the revolutionary songs featured on _Native North America_ hold as much meaning today as when they were originally recorded. Dedicated to legendary Mi'kmaq singer-songwriter and poet Willie Dunn, featured on the anthology but who sadly passed away during it's making, _Native North America (Vol. 1)_ is only the beginning. A companion set featuring a crucial selection of folk, rock, and country from the United States' Lower 48 and Mexico is currently in production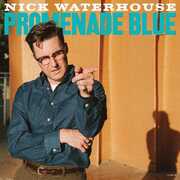 Limited 180gm vinyl LP pressing. Includes digital download. F. Scott Fitzgerald's The Great Gatsby was a work so filled with ambition, yearning, and inner contradictions that it came to represent the condition of a nation itself. Yet, at it's core, the slim novel tells a story about people and, more often than not, their inability to communicate and connect with one another ' forever running on parallel tracks until tragedy finally twines them together. The color green (often in the form of the faded sodium lit dock of Daisy Buchanan) comes to represent longing and unrequited love in an era (the Roaring Twenties) of decadence and spiritual vacuousness. Green is Gatsby's North Star, simultaneously pointing backward and forward through time toward some unattainable, impossibly balanced version of his own life. Nick Waterhouse, a century later but once again in the '20s, takes the color blue as his hue of choice on Promenade Blue. In Nick's musical and lyrical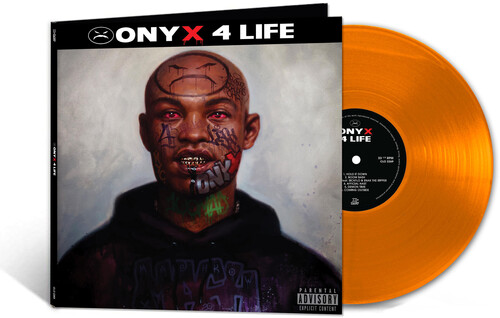 Limited orange colored vinyl LP pressing in gatefold jacket. 2021 release from the South Jamaica, Queens, New York City hip hop group. They are best known for their 1993 platinum hit single "Slam". The group has released eight studio albums, three of which have charted in the Billboard 200 albums chart Top 25. They are notable for their style: loud screaming, aggression, fighting with each other, stage diving, throwing water, rapping the grimy voice and the bald head fashion.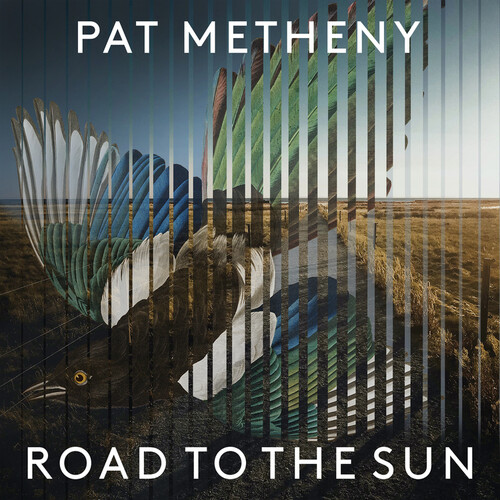 Composer, multi-instrumentalist and twenty time Grammy-winner Pat Metheny returns with Road To The Sun, his debut for BMG Modern Recordings and the latest chapter in an endlessly innovative career that spans nearly five decades. A collection of two major new works composed by Metheny and performed by five of the world ́s leading guitarists, Road To The Sun unveils new facets of an already expansive personal language while obliterating any genre boundaries that stand in it's way. Over nearly half a century, across an unprecedented range, the common thread in Metheny's music is that it is unmistakably his. No matter the setting, within a few notes, you know it is Pat Metheny. And with Road To The Sun, the depth of his personal conception is presented in a context that is as clarifying as it is bracing.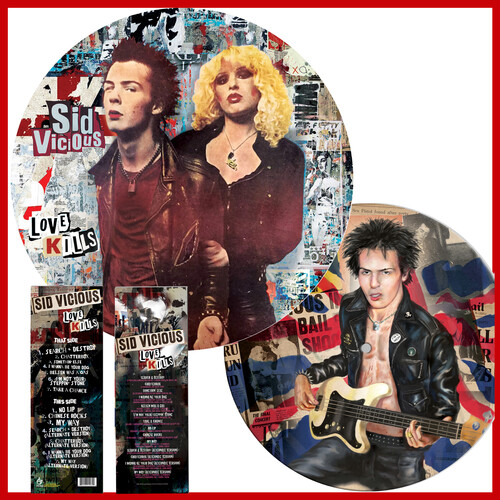 Limited picture disc vinyl LP pressing. Highly collectible picture disc of the infamous Sex Pistols bassist Sid Vicious! Features electrifying solo performances including Sid's renditions of songs made famous by Iggy Pop & The Stooges, The New York Dolls, The Sex Pistols and his infamous cover of "My Way!"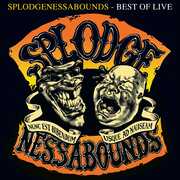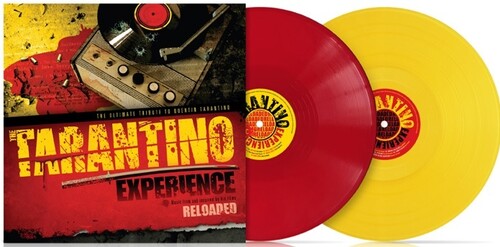 Limited double 180gm red and yellow colored vinyl LP pressing in gatefold jacket. To some movie directors, the music heard in their films seems as (or more) important than the images seen or the dialogue spoken. Many Quentin Tarantino fans would regard a Reservoir Dogs without "Stuck in the Middle with You" or a Pulp Fiction without "Misirlou" as not Reservoir Dogs or Pulp Fiction at all. Tarantino describes his perhaps unsurprisingly musically-inspired method of film conception as follows: "One of the things I do when I am starting a movie, when I'm writing a movie or when I have an idea for a film is, I go through my record collection and just start playing songs, trying to find the personality of the movie, find the spirit of the movie. Then, 'boom,' eventually I'll hit one, two or three songs, or one song in particular, 'Oh, this will be a great opening credit song.'" The Tarantino Experience Reloaded extends the tribute to one of the greatest filmmakers of the last 50 years and his uncanny talent. Featuring music from and inspired by his films, attempts to help you explore Tarantino's personal way to approach his projects when it comes to their music. With fantastic artwork and remastered sound, The Tarantino Experience Reloaded is another essential additional to your vinyl collection. And remember, it won't be available on streaming platforms.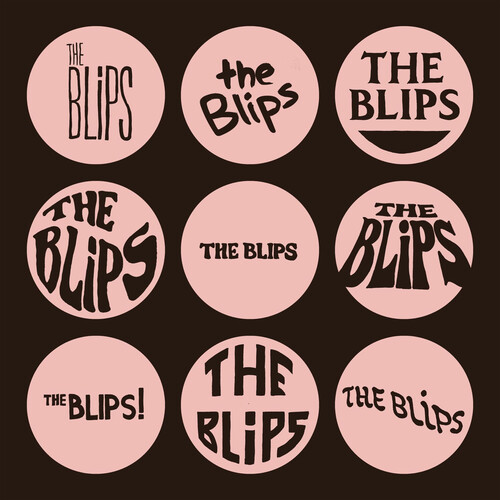 Their self-titled debut album sounds less like a casual experiment than a band that has been playing together for years. With The Blips sharing lead vocals, guitar, and bass duties, this surprisingly cohesive and high energy album ranges from straight-forward garage rock to hit-and-run rockers to pop ballads with massive lead parts and gang vocals. They've even got a song called Wild Thing II. The Blips are Taylor Hollingsworth, Wes McDonald, Eric Wallace, and Chris McCauley.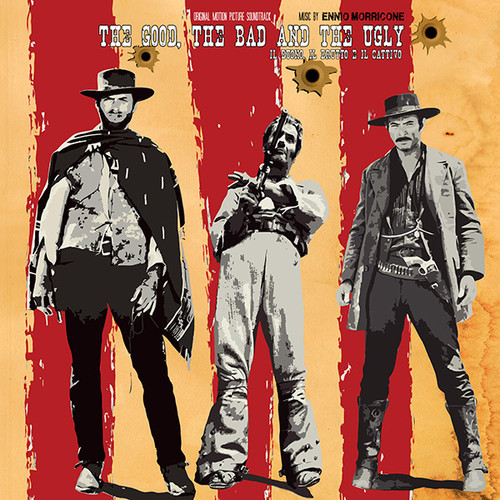 Limited 180gm vinyl LP pressing, a new edition of this masterpiece with completely new graphics and a 30x30cm insert full of vintage posters and lobby cards. The Good, the Bad and the Ugly is neither more nor less than the perfect soundtrack to the most wonderful of western movies, the third and final act of the "Dollar Trilogy" directed by Sergio Leone. A film not only rated among the best of the genre, but universally considered among the most successful in the history of cinema. Ennio Morricone, a higher caliber composer to whom each musician usually relates with the simple title of 'Master', has here been able to be as meticulous as his friend director, composing a soundtrack that fits brilliantly to the bombastic and epic atmospheres of the film.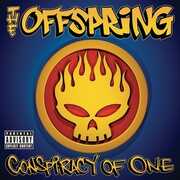 Vinyl LP pressing. The sixth studio album by these multi-platinum-selling California punk stars came out in 2000, debuting at #9 and selling 125,000 copies in it's first week alone (it later went double platinum). Brendan O'Brien produced this bracing blend of punk, grunge, metal and rap: "Original Prankster," "Want You Bad," "Million Miles Away," "Come Out Swinging," "Living in Chaos" and more. This 20th-anniversary vinyl reissue adds an extra song to the original album: "Huck It," previously only heard on the 2000 video album (DVD/VHS) of the same name! Round Hill.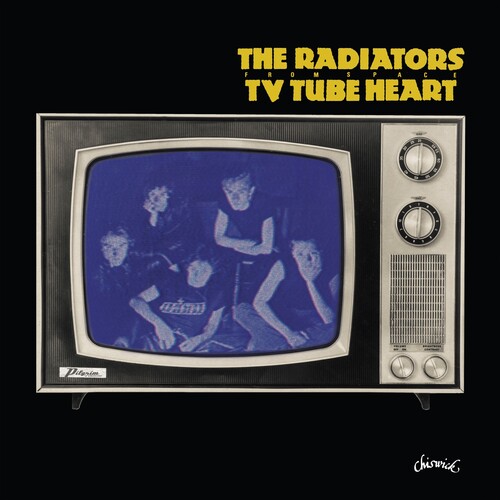 Limited 10″ vinyl pressing with die-cut TV sleeve. One of the first punk rock bands of the '70s music revolution, and certainly the first in Ireland, The Radiators From Space came roaring out of a 7-inch 45 with (I'm gonna smash my Telecaster through the) 'Television Screen' in April of 1977, a month after 'White Riot'. Before the year's end, a second 45 'Enemies' (sometimes NMEies) and the "TV Tube Heart" long-player had appeared. Although the second single was on there, the debut was recorded in an altogether more relaxed style, presaging that there would be more to The Radiators than three chords and a polemic. In fact, they were obviously more sophisticated players than some of their contemporaries. The album was a full-on assault on all that any self-respecting youth would find wrong about the world at the time. All band members contributed to the songs, but it was Philip Chevron's acerbic, angry, pointed and literary lyrics that gave the band such an edge.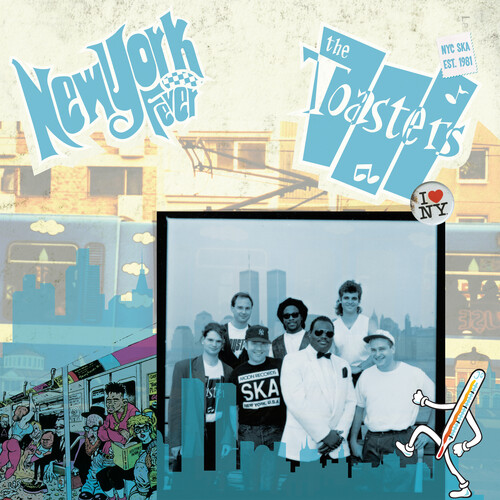 Reissue of 1992 third wave Moon Ska Records classic on random color vinyl, housed in a double sided full color poster sleeve with rare photos. Songwriter and lead singer Rob Hingley perfected a smooth, American-inflected vocal style across these eleven tunes, creating a blueprint for the top-ranking outfit's authentic-yet-unique revival sound. And while New York Fever is founded on the best of the Jamaican and U.K. ska scenes, it also burns with the special flame of the hyperactive New York City outpost of ska's international cosmos. The band's playing is stunning on this third long-player, with brilliant bursts of horns punctuating an airtight rhythm section – every track provides the speedy rush that modern ska fans craze. Recorded in Brooklyn and mixed in Berlin by new wave icon Joe Jackson.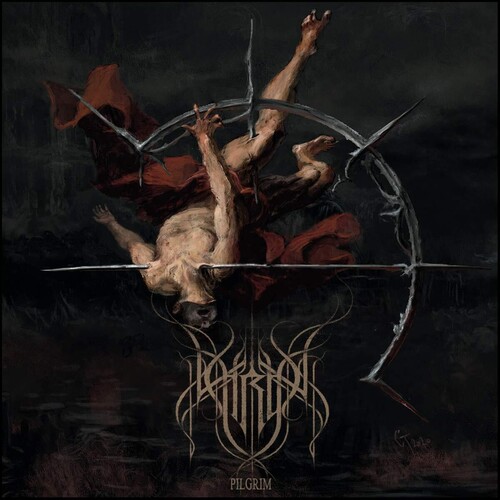 Limited Edition Vinyl. Formed in 2015 as a project of experienced, devoted musicians from German bands in the Black Forest region, THRON's initial goals were to play authentic black/death in the spirit of the early to mid '90s. Although born in Germany, THRON could originate from a Nordic country though : heavily influenced by bands like Dissection, Unanimated, Possessed and Mercyful Fate among others, adding traditional heavy metal flavour a la Judas Priest, the band create a blazing symbiosis of icy melodies, harshness and a haunting atmosphere.THRON released their self titled debut album in 2017; The following year saw the release of the much critically acclaimed 'Abysmal', it's roaring response vigorously spread the name across the globe thanks to their diabolical twin guitar black/death metal attacks. Metal Hammer (UK) enthusiastically reviewed : 'Enhanced Swedish 90's black/death revivalists hit the nail on the head with this one ! '. The band delve even further into the musical territory they flirted with as on their debut and reinforce all foundations on 'Pilgrim', with more emphasis on slashing wicked fluid melodies infused with energetic, triumphant classic heavy metal swagger. THRON never loses an opportunity to furiously enhance the catchiness of each composition with a greatly balanced and coherent old school feel. Utterly brutalising and masterfully composed, the end result is truly spellbinding. THRON's 'Pilgrim' was recorded and produced by C. Brandes, A. Kovats and P. Hagmann. , Mixed and Mastered by C. Brandes at Iguana Studios in March-Buchheim in May 2020 with additional Sound Design by Stan Berzon. Artwork by created by Khaos Diktator Design.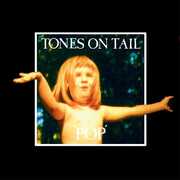 Vinyl LP pressing. Originally released in 1984, Pop is the only studio album from Tones on Tail, which was a side project of Bauhaus members Daniel Ash and Kevin Haskins along with Glenn Campling. The audio was cut from the original analog master.
---
Compact Disc Releases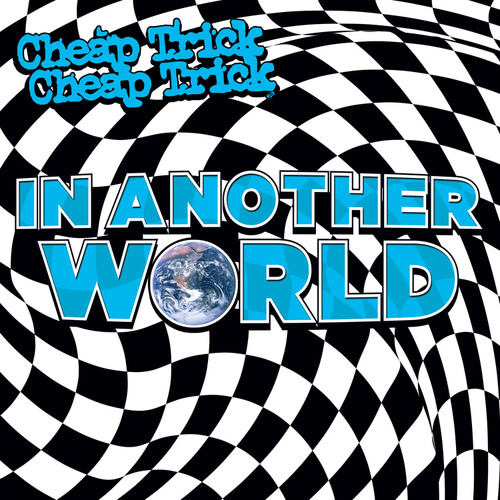 Produced by longtime associate Julian Raymond, "In Another World" sees Cheap Trick doing what they do better than anyone – crafting indelible rock 'n' roll with oversized hooks, mischievous lyrics, and seemingly inexorable energy. Trademark anthems like "Light Up The Fire" and "Boys & Girls & Rock N Roll" are countered by more introspective – but no less exuberant – considerations of times past, present, and unknowable future on such strikingly potent new tracks as "Another World" and "I'll See You Again". "In Another World" – which marks Cheap Trick's first new LP since 2017's double-header of "We're All Alright!" and "Christmas Christmas" – further showcases Cheap Trick at their most eclectic, touching on a myriad of distinct sounds and song approaches, from the swampy Chicago blues number "Final Days" (featuring fiery harmonica from Grammy Award-nominated singer and WET WILLIE frontman Jimmy Hall) to a timely rendition of John Lennon's still-relevant "Gimme Some Truth", originally released for Record Store Day Black Friday 2019 and featuring the instantly recognizable guitar sound of erstwhile SEX PISTOLS member Steve Jones. As irresistible and immediate as anything in their already awesome catalog, "In Another World" is Cheap Trick at their irrepressible best, infinitely entertaining and utterly unstoppable.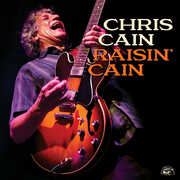 2021 release from world-renowned blues guitarist, vocalist and songwriter Chris Cain. The album was produced and recorded by Kid Andersen at San Jose's Greaseland Studio.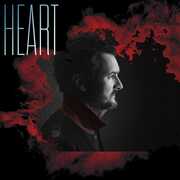 Moved to April 16 … 2021 release from the award-winning country music singer/songwriter. The songs on Heart were written and recorded during a 28 day period in the mountains of North Carolina.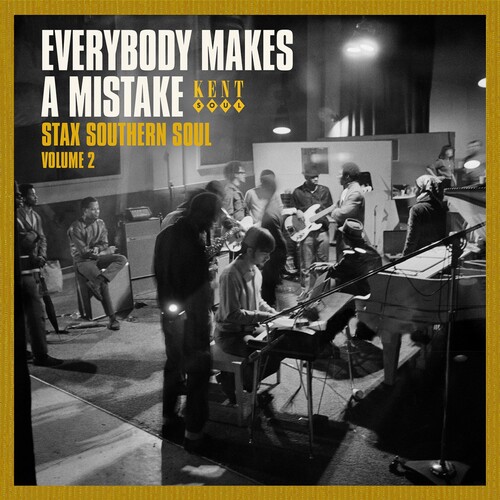 UK collection. Stax Records in Memphis was one of the centres of southern soul, yet due to it's many hits and big city location, this often gets forgotten. We redressed that balance with the release of "Nobody Wins: Stax Southern Soul" but there was so much more to play that we're back with 20 more tracks that capture the deep emotion and soulful feel of the Memphis behemoth. First up we have found a bunch of previously unreleased tracks. There are two by Eddie Floyd, including his own version of 'Everybody Makes A Mistake', first released by Otis Redding on "The Soul Album"; and there's a stormer called 'Standing In The Safety Zone' by the Soul Children. We also have alternate takes of originally unreleased tracks by Ollie & the Nightingales and William Bell and have gathered up rare tracks that appeared as bonus tracks on CDs by Jimmy Hughes, Mavis Staples, Shirley Brown, the Newcomers, David Porter, Chuck Brooks and Veda Brown. Of those that saw release at the time, we have obscure B-sides by Eddie Giles, Israel Tolbert and Lee Sain. Singles from Randy Brown, Frederick Knight and the Nightingales are as good as anything the label released, and Isaac Hayes is present with his take on the Banks & Hampton single 'I'm Gonna Have To Tell Her', one of the great southern soul songs. Packaged with in-depth sleeve notes and extensive illustrations.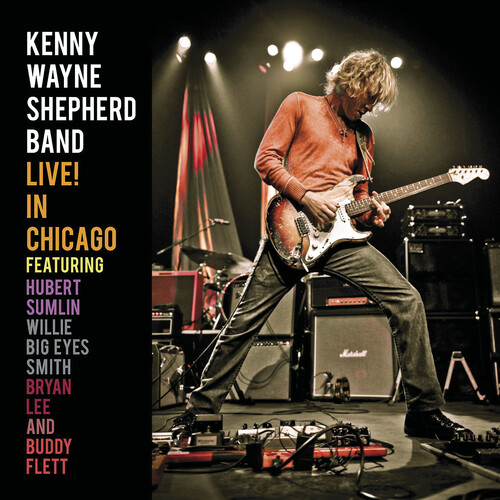 Kenny Wayne Shepherd Band's LIVE! In Chicago is a live album that serves multiple masters. It documents guitarist Shepherd and vocalist Noah Hunt, anchored by the well-oiled Double Trouble rhythm section; drummer Chris 'Whipper' Layton and bassist Tommy Shannon. They are joined by veteran performers Buddy Flett and Bryan Lee. Lead singer Noah who sounds better than ever, has to take a backseat for much of this album to make room for the guest stars, Chicago legends Hubert Sumlin and Willie "Big Eyes" Smith, which turn in fine performances, with Kenny's accompanying fat Strat tone searing into the stratosphere! All in all a galaxy of excellent support acts producing a unique and glorious blues event.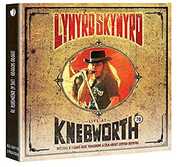 This Live At Knebworth '76 release features the band's performance from Knebworth in its entirety. A lot of footage from this show has been seen in the 1996 film Freebird… The Movie, which also included interview footage between songs and performances from other shows, notably the song "Free Bird" was from the band's appearance at Oakland's Day On The Green festival in July, 1977. The title we are releasing features the 1976 concert straight through without any interview footage or additional performances.

SYNOPSIS
On August 21, 1976, Lynyrd Skynyrd took the stage at Knebworth Park in England as part of a daylong festival that also included among others Todd Rundgren's Utopia, 10cc and headliners The Rolling Stones. With Ronnie Van Zant's all-in vocals and their famed triple guitar attack featuring Gary Rossington, Allen Collins and Steve Gaines, Lynyrd Skynyrd delivered an electric performance in front of a crowd estimated between 150,000 and 200,000, which has gone down as one of the band's greatest performances. Their entire performance from that day is here for you to witness the classic Lynyrd Skynyrd in all its glory.
Lynyrd Skynyrd Live At Knebworth '76 CD / DVD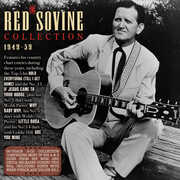 Red Sovine was a country singer and songwriter, associated very much with the honky-tonk style, whose career had two fairly distinct eras where he enjoyed success, separated by a fallow period in the early 1960s. Although he went to have more hits from 1964 through to 1981, this collection deals with the first decade or so of his career, when he established his reputation and had his initial chart success. His appearances on "Louisiana Hayride" in it's early years alongside Hank Williams brought him a contract with Williams' label MGM, and he also became closely associated with honky-tonk star Webb Pierce. This great-value 56-track 2-CD collection comprises most of his A & B sides from his MGM and Decca releases during this era, including duets with Webb Pierce and Goldie Hill. It features his country chart entries during these years, including the Top 5 hit "Hold Everything (Till I Get Home)" and the No. 15 "If Jesus Came to Your House", plus his No. 1 duet with Webb Pierce "Why Baby Why", his No. 5 duet with Webb Pierce "Little Rosa", along with his No. 14 duet with Goldie Hill "Yankee Go Home". He was an artist whose music through the 1950s was very much of it's era, matching his stylish and flashy suits, and this collection offers a comprehensive overview of that key first decade of his career.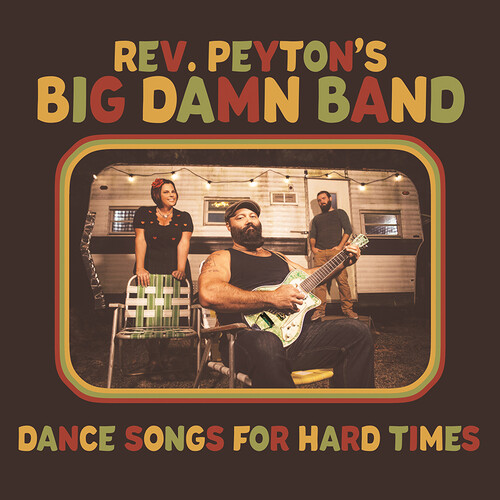 Limited colored vinyl LP pressing. The Reverend Peyton's Big Damn Band are the greatest front-porch blues band in the world. They are led by Reverend Peyton, who most consider to be the premier finger picker playing today. He has earned a reputation as both a singularly compelling performer and a persuasive evangelist for the rootsy, country blues styles that captured his imagination early in life and inspired him and his band to make pilgrimages to Clarksdale, Mississippi to study under such blues masters as T-Model Ford, Robert Belfour and David "Honeyboy" Edwards. Playing as many as 300 shows each year, the band has one of the most dedicated followings out there. Their fans and more are sure to eat up the band's latest offering, Dance Songs For Hard Times, a country blues record that was made the right way – two feet on the ground and both hands getting dirty.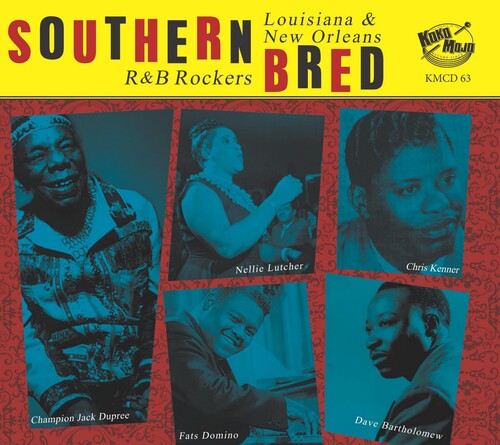 The exploration into Southern Bred artists crosses the eastern border from Texas over into Louisiana and New Orleans and the Koko Mojo Louisiana and New Orleans R&B Rockers series will run to eight albums, due to the abundance of quality music available and commences with You Can Fly High Koko Mojo (KMCD063)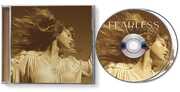 2021 release. "Fearless was an album full of magic and curiosity, the bliss and devastation of youth. It was the diary of the adventures and explorations of a teenage girl who was learning tiny lessons with every new crack in the facade of her fairytale ending she'd been shown in the movies. This new version is called Fearless (Taylor's Version) and it includes 26 songs." – Taylor Swift. Includes 6 unreleased tracks.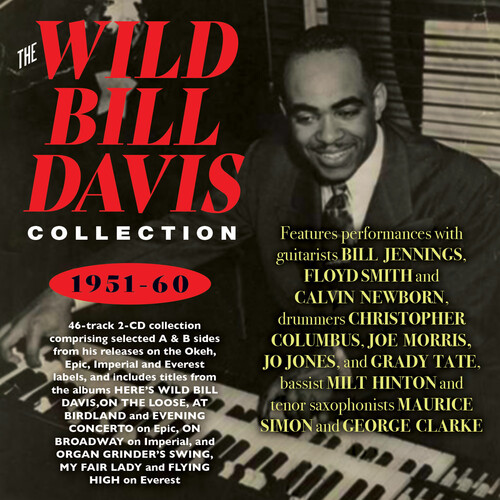 He is also well-known for the recordings he made as a pianist/arranger for Louis Jordan's Tympani Five during the late '40s.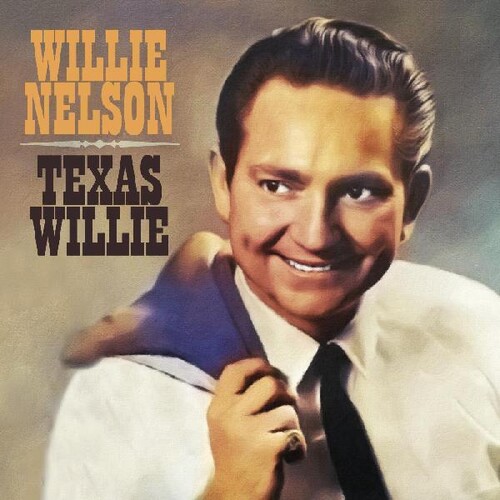 Texas Willie [2CD] – Willie Nelson – 2CD Set / 40 songs – Contains 20 Tracks not available on CD or Streaming. The breadth and scope of Willie Nelson's career is staggering. He first established himself as part of a new generation of progressive country songwriters in the early '60s. Here are the obscure and rarely heard demo recordings he made prior to signing to Liberty and before RCA. All of these recordings are both musically and historically significant. Includes "Man With The Blues," "Misery," "Undo The Right," "One Step Beyond," "Any Old Arms Won't Do," "Blame It On The Times," "The End Of Understanding," "Slow Down Old World," "A New Way To Die," "Home Motel," "Right From Wrong," "Slow Down Old World," "Happiness Lives Next Door," "I Feel Sorry For Him," "Where My House Lives," and more. SUNSET BLVD RECORDS