---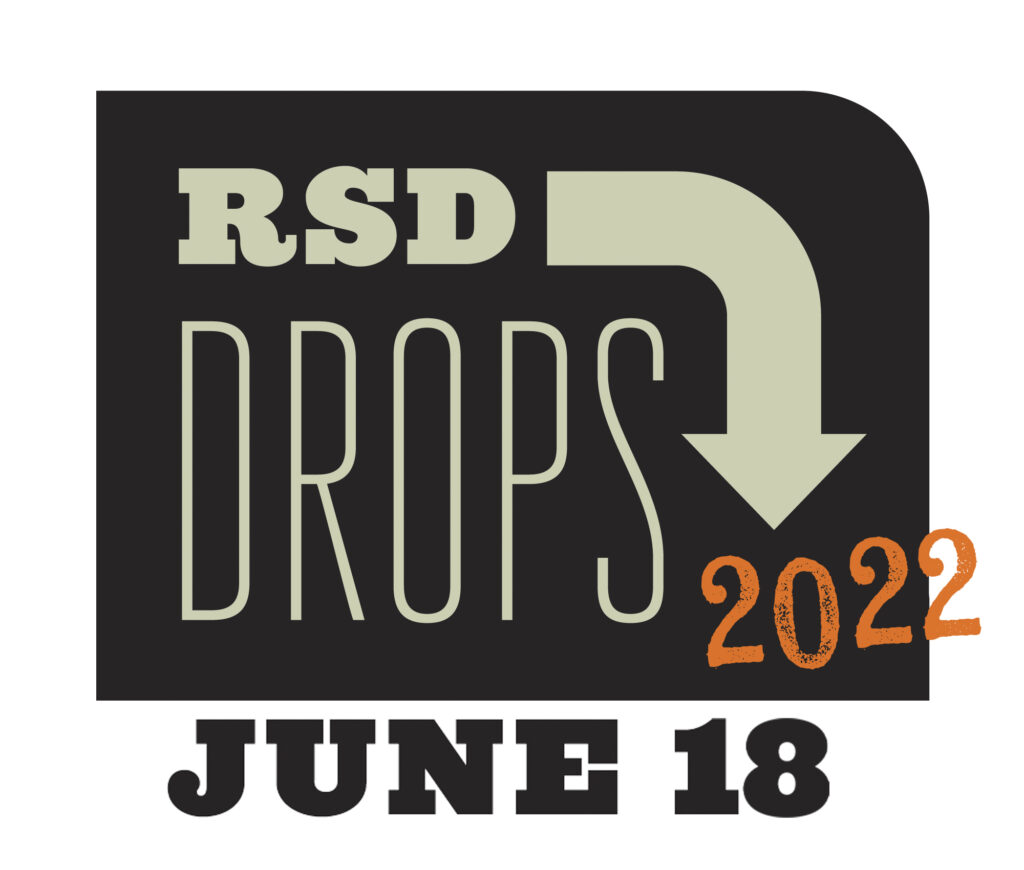 RSD Black Friday 2022
For Black Friday, we decided to go with a Virtual Line Drawing, as we call it, due to the possibility that the weather might be a bit much to encourage people to hang out all night in order to get a nice placement in the line that would undoubtedly form. Funny how things work out in this day and age of fundamental unpredictability when it comes to the weather. Looks like this coming Friday is going to be unseasonably warm. However, we did not know that when the decision was made to hold a drawing for line placement.

Consequently, close to 40 people requested to participate in the drawing and the selection of entrants took place around 8pm local time and the results thereof have been posted to our Facebook Page and HERE. The decision to hold a Virtual Line Drawing was announced on Facebook and was talked with folks at the store over the course of the last several weeks.

Thank you to all that participated and we hope to see all of you on Black Friday. Hope that your Thanksgiving is all that you are hoping it will be. All the best!


Record Store Day 2022
How we are going to do things at The Kiss …
Dateline … June 17, 2022
The List of what we will have in stock on Saturday can be viewed here: The List.

Dateline … May 14, 2022
As you may or may not know, there will be a Record Store Day "Drop" that will take place on Saturday, June 18. The "Drop" is basically a "street date safety net" for titles that are part of the Record Store Day celebration that, for one reason or another, just can't make THE Record Store Day date in April. This arrangement came about during 2020 when production issues came into play by way of impacts brought about relating to The Pandemic. At list of the titles that are scheduled to be "released" on the June 18 Drop can be viewed HERE.

There will be NO Virtual Line Lottery/Drawing for the June 18, 2022 Drop!
The consensus of all participants polled during the April 23rd Record Store Day was that going back to a non-lottery system, for at least the "warmer weather" Record Store Day might be preferable. So, we decided that we are going to give it a try for the June 18 Drop. If we discover that the consensus was perhaps misguided, then we will revert back to the Virtual Line Lottery System in the future. I personally like the Virtual Line Lottery better as it is less work and seemingly more fair for all concerned, especially the very young and the very old people that like to participate in RSD.

The store will open at 8:00am on Saturday, June 18, 2022. As in the past, folks will be allowed to enter a little at a time (about 25 people in the store at any given time). As people leave, people will enter. Simple.

The store will be open until 6pm as is normally the case on a Saturday.

In addition to it being Father's Day Weekend, it is also the weekend of the Blues on the Fox festival that is taking place in Aurora at River Edge Park on Route 25 just north of The Roundhouse. In addition to that festival, The Venue in Aurora will be staging a Blues on the Fox After Party featuring Wayne Baker Brooks on Saturday, June 18. Wayne will hit The Venue stage right around 10:30 that evening!
How The Virtual Line Lottery/Drawing Came To Be
(I'm leaving the following on this webpage just incase we decide to reinstate the VLL/D Program sometime in the future)

In early 2020, something happened … the likes of which we had not seen before. Because of this occurrence, we changed our approach to how we conducted ourselves on Record Store Day and Black Friday for 2020 and then again in 2021.

Instead of folks lining up outside the store awaiting the opening of the door in the morning, we conducted a lottery system for the making of a "virtual line" thereby eliminating the need to hang out for hours on end. The vast majority of participants polled liked the new way of doing things even though hanging out with like-minded vinyl enthusiasts all night and talking shop was a lot of fun for most that did that. It was a fun way to swop stories and share musical likes and happenings and experiences.

So here we are, over two years of navigating through a Pandemic the likes that, I dare say, everyone of us has never been through before, for a variety or reasons, at any time in our life. Consequently, here's how we are going to do things for RSD 2022:

A Virtual Line Lottery System is going to be used as we did in 2020 and 2021.
Here's what you need to do in order to participate in the lottery:
Send us an email at stevewarrenfeltz@gmail.com requesting participation in the lottery; and
Include your name and phone number in the body of the email.
The cut-off time for getting your email to Steve and being included in the lottery is noon Chicago time on 4-17-22.

The Masquerade Is Over (for now)
In accordance with CDC Guidelines, the State of Illinois has lifted its mandate for the wearing of masks in public places.
However, some requirements may remain in place for some private businesses, the federal government or local jurisdictions. In other words, some institutions may continue to require the wearing of masks if they choose to do so.
Kiss The Sky will not require anyone to wear a mask but asks that everyone respects one another's choice to wear, or not wear, a mask. Those of us that work here, may continue to wear one just because. It too is not a requirement. It's a personal choice.
If things change and we need to go back to masking, then we will of course. We'll let you know if that is in fact the case. We are hoping it will not be the case of course.

* * * * * * * * * *

Are you doing anything special for this year's celebration?
There's nothing out of the ordinary, weird or stupendous planned for the June 18 Drop other than rides in the virtual Kiss The Sky Supersonic Rocket Ship that will leave for orbits of the Moon on the hour every hour while the store is open for bizness. Capacity is two per trip!

How Many of This and That are you going to have?
As of this writing (May 14, 2022), we have no definitive idea as to how many titles of "what" we are getting. Most titles have been ordered. Orders were placed on February 27 and 28.
We ordered lots for a lot of titles, and less than lots for some others. We won't know exactly what we have received until the week of the Record Store Day event.

The recorded music industry has been going through some choppy waters the last couple of years. Popular and key titles are going on Backorder left and right. Product availability is tight for most "bigger" new releases these days. Consequently, product is being allocated and record stores are not getting exactly what they want. In general, demand is greater than supply capabilities and suppliers are having one heck of a time trying to be fair and square with everyone. It is what it is and we do the best we can. Hang in there with us!

Record Store Day is a celebration of the Independent Record Store. It was started some 15 years ago by a group of music lovers, record store people and people just like you. This page here is dedicated to talking about how we (Kiss The Sky) participate in the celebration and especially in light of what the 2020/2021/2022 Pandemic brought to the table and affected things just a WEE bit!

For those of you that are not familiar with what Record Store Day is all about, and it's wonderful history, please head over to www.recordstoreday.com.
---
There is no Virtual Line Lottery this go around to participate in so there's no need to send an email for such. However, if you have any questions, problems or concerns, feel free to get in touch. Here is an email for you to use if needed:
stevewarrenfeltz@gmail.com